Harness the Power of Visionary States
& Forge Reality Into Your Wildest Dreams
Get consciousness-raising content on psychedelic science,
modern shamanism, neuroscience, & new paradigm lifestyles -
delivered straight to your inbox!
Visionaries Pioneering the Cutting Edge of Awakening
EntheoNation is a web show featuring experts in psychedelic science, modern shamanism,
transformative technology & visionary cultures.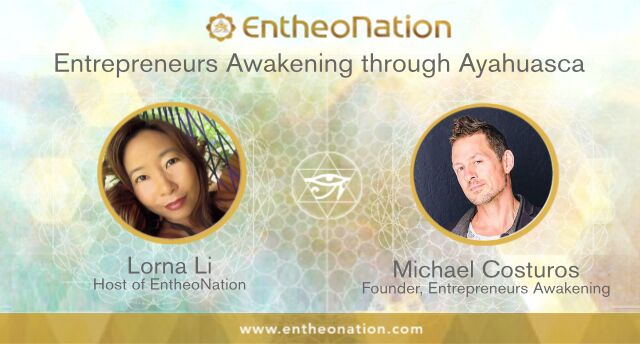 On today's episode of The EntheoNation Podcast, we host Michael Costuros of Entrepreneurial Awakening, a company specializing in ayahuasca retreats for entrepreneurs. During our chat, we look back on Michael's own journey in the entrepreneurial world and how he discovered the powers of ayahuasca before dedicating himself to aiding others on their own quests. Michael…
Psychedelics are hallucinogens that help people achieve altered states. Want to know more about it? Check out this course - Navigating Psychedelics.
Enroll in this 6-part mini course on how to cultivate a spiritual relationship with sacred plant medicines for healing & transformation!
Intuition, also known as the inner voice, is said to help people make better decisions. Synctuition is a binaural beats product that can help increase it.
Do you feel like you were called to be a shaman? Check out Modern Soul Science, a free training that provides information and tools to help you navigate the shamanic call.
When: 11/05/2018 @ 3:18 PM – 4:18 PM
Discover openness, flexibility, and resiliency in the face of adversity through the healing medicine of awe.. What if the key to life's greatest challenges was to approach them like a child… with curiosity, enthusiasm,…
Have you ever felt the shamanic calling? If you are, how are you dealing with it so far? In this modern age, people who are called to be a shaman are struggling to find guidance. It's because most people nowadays are trained to use their reason instead of their inner guidance. For those who are…